Now Free Download!
Featuring the stories of 20+ inspirational canine amputees loving life on three legs, Tripawd Heroes is the perfect gift for your vet, oncologist or anyone with a three legged dog. Download this FREE PDF to print your own copy.
Read the original Tripawd Heroes book announcement or visit the Tripawds bookstore for details or to preview pages and purchase the printed book.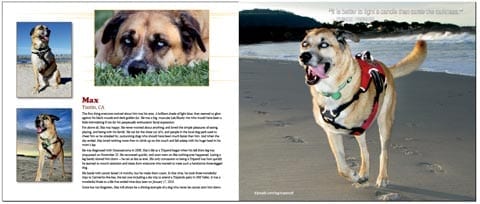 New to Tripawds? Download Tripawd Heroes to receive helpful tips for canine amputation recovery and care!
Please be sure to download the file to your hard drive. Web browsers may not properly display the images, and there is a limit of 10 downloads. For best results, view or print the file using Adobe Acrobat Reader.
Click the Buy Now button to download this e-book for FREE! Visit the Tripawds Bookstore to preview pages or purchase the printed book.