Learn How Medicinal Mushrooms Are Grown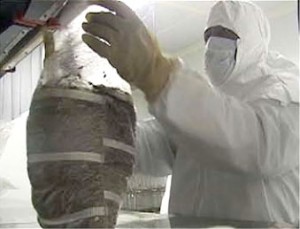 Many Tripawds members caring for three legged cancer heroes have chosen K9 Immunity from Aloha Medicinals, Inc. as an integral part of their canine cancer treatment plan. But for anyone wondering how medicinal mushrooms are grown, Aloha offers this brief overview of their certified organic medicinal mushroom cultivation process available for free download.
What members may not know is that Aloha Medicinals maintains a culture library of more than 4,000 different mushroom strains – both medicinal and gourmet types. They supply cultures for research, cultivation and spawn making. Aloha shares this expertise in two comprehensive Mushroom Growers Handbooks also available for free download from their website.
[ Sorry, these downloads are no longer available. ]