Many Tripawds have experienced remarkable success with Chinese acupuncture. Whether it's used to treat spinal issues related to the unique physiology of a Tripawd, or to help alleviate bone cancer pain, most of our members have reported some degree of relief with this ancient healing method.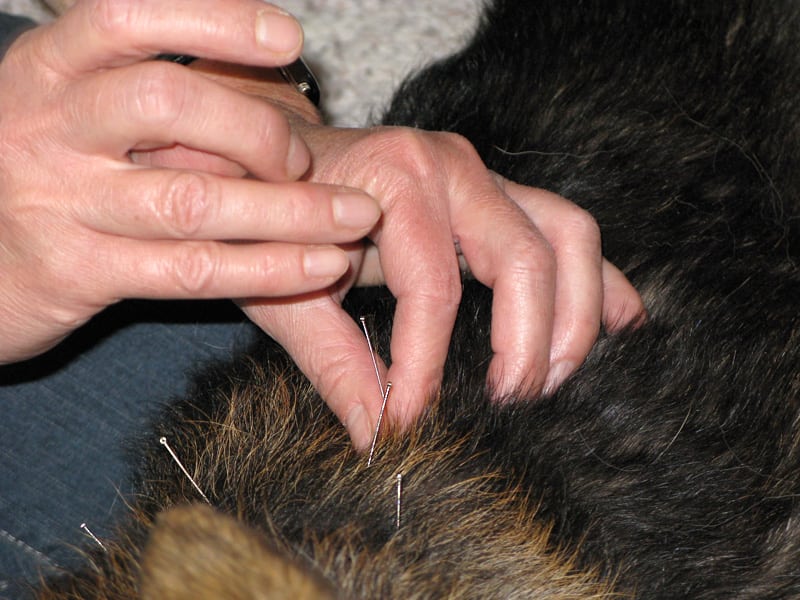 Even scientific experts like Dr. Narda G. Robinson, DO, DVM, MS, FAAMA, Director of the Colorado State University Center for Comparative and Integrative Pain Medicine, report that there is "new evidence showing how acupuncture works to relieve cancer pain."
Learn more about the recent scientific evidence backing up acupuncture as a pain-relief method for canine bone cancer…
UPDATE: Dr. Robinson's paper is no longer available here.