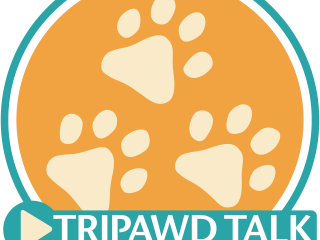 Tripawd Talk Radio Episode #105: On this episode we talk with Dr. Brooke Britton about combination therapy for dogs with osteosarcoma. Specifically, we discuss her monthly chemotherapy treatments with both Palladia and Carboplatin for Jake – a 14+ year old three legged German Shepherd mix.
Topic: Combination therapy for canine cancer, including Monthly Chemotherapy for Dogs with Osteosarcoma (and other innovative limb cancer therapies)
Our Guest: Brooke Britton DVM DACVIM (Oncology) is a board-certified veterinary oncologist based in New York City.  A New York native, Dr. Britton obtained her veterinary degree from Cornell in 2007.  After completing her residency training at the University of Pennsylvania in 2012, she returned to New York and practiced at BluePearl Veterinary Partners for several years.  She is now a private consultant.  Dr. Britton focuses on providing proactive, cutting edge, evidence-based therapy for companion animals, with an emphasis on maximization of quality of life during treatment.
[buzzsprout episode='8483633' player='true']
Watch Episode Video: Combination Therapy for Canine Cancer
https://youtu.be/Dm3Z78aLQFg
Resources mentioned in this episode:
Tripawds News: Veterinary Oncology
https://tripawds.com/tag/oncology/
Jake's Story:
https://tripawds.com/forums/treatment-and-recovery/one-year-after-front-leg-amputation-from-osteosarcoma-more-info-on-chemo-therapy-combo-carboplatin-palladia/
Watch Episode Video:
https://youtu.be/Dm3Z78aLQFg
Find All Tripawd Talk Radio Episodes & Subscribe:
https://tripawds.com/radio
Support the show! (https://tripawds.com/support)