If radiographs confirm that your dog's osteosarcoma has returned as lung metastasis, don't give up hope. Take a deep breath, and know that treatment options are available which can slow down tumor growth.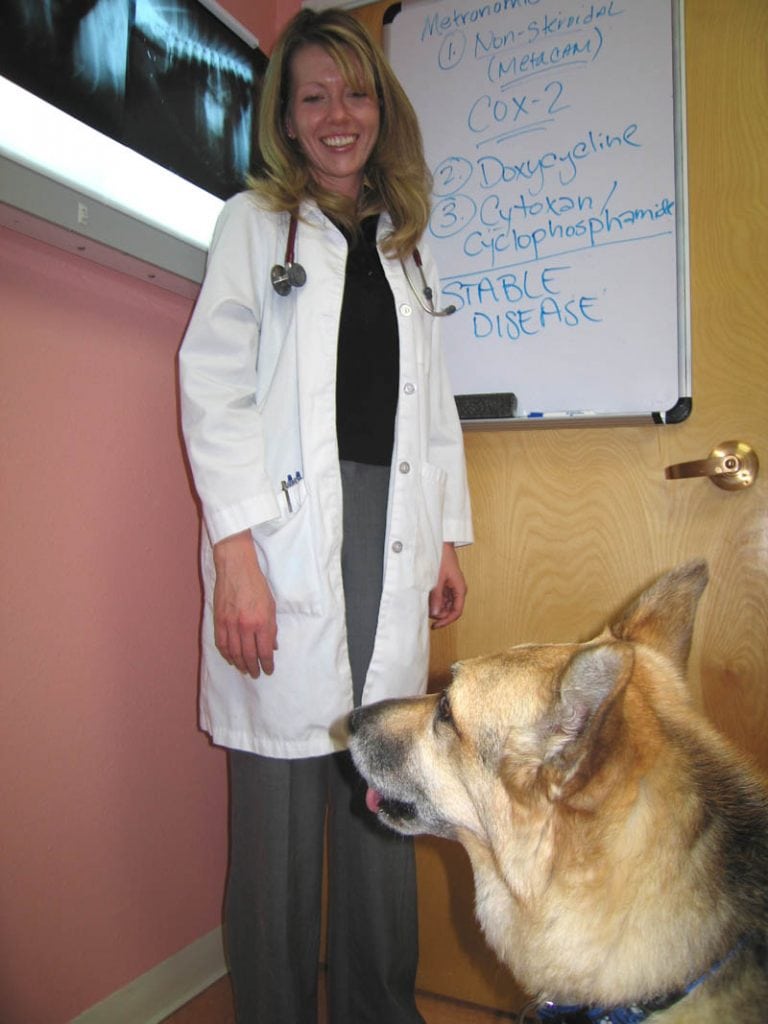 Canine osteosarcoma is one of the most aggressive forms of bone cancer in dogs. Tragically, in most cases it will spread to the lungs ("metastasis"), even after a long remission. Tripawds founder Jerry was diagnosed with osteosarcoma in November, 2006. When his vet found lung mets in March, 2008, we were devastated.
After the shock wore off, we headed to one of the best oncology care clinics in the country, the Santa Fe Veterinary Cancer Care center. This is where we learned that new options for treating lung metastasis in bone cancer dogs are always coming onto the horizon.
DOWNLOAD: Osteosarcoma Lung Metastasis in Dogs, Treatment Options & Costs

To learn more about treating lung metastasis beyond pain management, review this downloadable Osteosarcoma Metastasis Treatment Options document for a quick education about how canine osteosarcoma metastasis is diagnosed, treated, and what current and upcoming treatment options are available.
Then, consider your options and remember the Way of Dog –  live in the now, it's all about quality of life, not quatity.
For those pawrents who are currently undergoing metastasis treatments for their Tripawd, if we have omitted any information you feel is impawtant, please let us know here and we will modify the document accordingly. Thanks.