Confused about where to begin researching options for treating your dog's cancer? Take a deep breath and remember, you're not alone.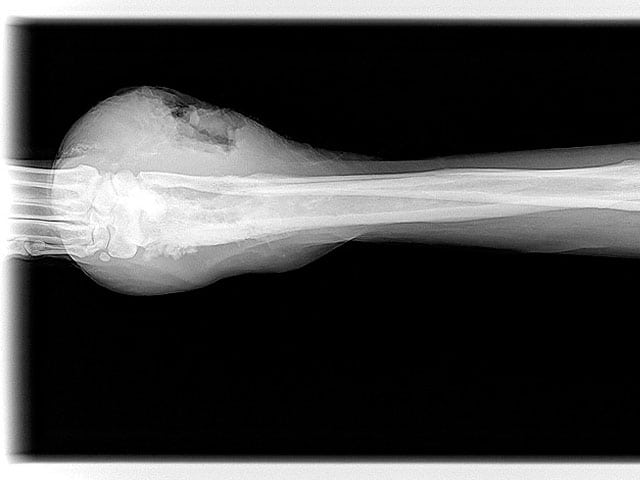 Coping with a canine cancer diagnosis is a tremendously stressful event, but once you recover from the initial shock of hearing from the words "Your dog has cancer," you can arm yourself with information to give your Tripawd hero the best quality of life for as long as possible.
The More You Know, The More You Can Help Your Dog
Knowledge is power, but too much information from Dr. Google is overwhelming. This is why we are such big advocates for The Dog Cancer Survival Guide Kit, by the Dr. Demian Dresler, DVM, and Dr. Susan Ettinger, DVM, Dip.ACVIM (Oncology): it's a go-to resource with science-based information that lets you weigh the pros and cons of current treatments available for your dog's cancer.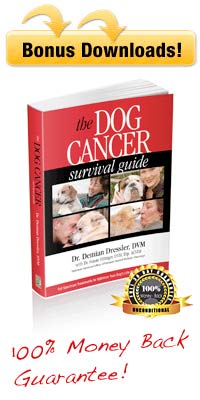 What makes this resource so special? Because this 496-page book covers "a full spectrum approach," that shares all of the latest advances canine cancer treatments from holistic to traditional medicine. It discusses:
Why and how you should cope with your own emotions before embarking on your canine cancer research
The latest discoveries about cancer's origins, treatments and cures, all written in an easy-to-understand format for the layperson
All of the most promising holistic therapies that are proving helpful in treating dog cancer
How to talk to veterinary professionals, friends and family about your treatment choices and what you're experiencing
When to make end of life decisions and how to cope with grief
Members Get Bonus Downloads & Freebies
The Dog Cancer Survival Guide is the book itself, but a membership in the Dog Cancer Kit will give you all of Dr. Dressler's best resources in one place and many bonuses including:
In addition, all Dog Cancer Survival Guide members receive a coupon for a free bottle of Apocaps CX Apoptogen Formula, a nutritional immune support supplement created by Dr. Dressler that utilizes natural plant-based substances such as Luteolin, Curcumin and Apigenin.
These Apocaps ingredients have been clinically shown to induce the body's natural process of apoptosis, which is simply the process of healthy cell death that allows new cells to grow and keep deadly cancer cells away.
The Dog Cancer Survival Guide is the best resource if you're coping with any kind of canine cancer. For more information about how it can help your pup, visit the Dog Cancer Kit website.
 Recommended Reading
Questions to Ask Your Veterinary Oncologist
Dr. Sue Show Answers Dog, Cat Cancer Questions
Why You Should Consider All Types of Vet Cancer Care Treatments