Here's a heartbreaking story with a hoppy ending. Thanks to the Mexican dog rescue organization Milagros Caninos, a beautiful canine got a second chance at a loving life when the group raised money to purchase a set of artificial limbs developed by the good people at OrthoPets.
[youtube]http://www.youtube.com/watch?v=l1nKxCzMnl4[/youtube]
When it comes to prosthetic limbs for dogs, cats and other species, our recent interviews with OrthoPets founder Martin Kaufmann explain how the company creates the best technologies and support systems that enable many animals to enjoy an excellent quality of life. The recent PBS special My Bionic Pet showcases even more of the miracles that happen thanks to OrthoPets.
Please join us in giving OrthoPets a big hand and 3-paws up for all they do for the animal world, including helping the Tripawds Nation get the word out about life on three legs at the upcoming #BlogPaws 2014 Conference, the the world's biggest and best blogging and social media event specifically for pet lovers and veterinarians. Thank you OrthoPets!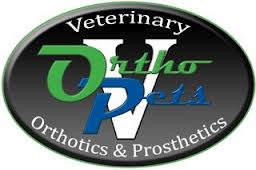 Recommended Reading
Tripawds News Blog: OrthoPets Talks Prosthetics for Pets, Part 1
Tripawds News Blog:OrthoPets Talks Prosthetics for Pets, Part 2