Veterinary medicine has changed exponentially in the last decade, especially in the area of pain management for dogs and cats. Unfortunately not enough practicing veterinarians are following the latest pain management guidelines.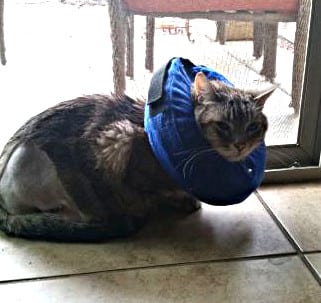 We know this because we still see many new amputee dogs and cats being discharged with nothing more than a NSAID for pain. That's like having your leg cut off and only being able to take Ibuprophen — ouch!
Additionally, not enough veterinarians are referring new Tripawds to rehab therapy. This is tragic, because in the American Animal Hospital Association's Pain Management Guidelines for Dogs and Cats, they state:
Combined modality therapy to decrease pain and restore function is now considered an essential approach for musculoskeletal injury and post-surgical recovery. In the treatment of chronic disease, such as DJD or conformational abnormalities, rehabilitation should be considered an important component of an overall long-term treatment strategy.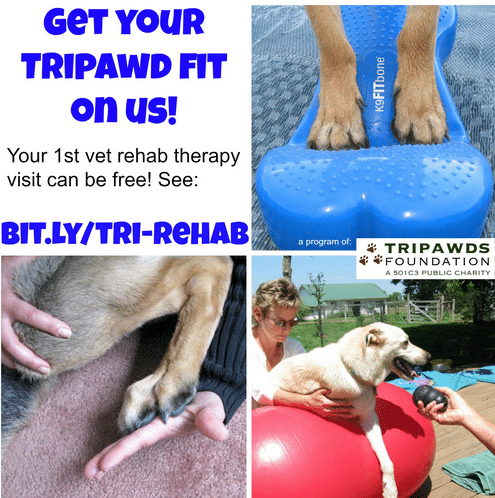 Animals can't tell us how they feel so we owe it to them to make sure they're getting the best pain management possible, no matter what kind of procedure they're facing or the type of chronic pain they're living with.
Get the Scoop on Current Pain Management for Dogs and Cats
Please take a minute to brush up on the latest pain management guidelines for dogs and cats, as agreed upon by the American Animal Hospital Association and the American Association of Feline Practitioners. Download the following white paper to get the scoop on:
Recognizing and assessing pain signals
Pharmaceutical drugs and neutraceuticals for controlling animal pain
Managing surgical and chronic pain
and more!
Recommended Reading
Try Tripawd Dog or Cat Rehabilitation Therapy, Free!
Is Your Dog or Cat in Pain? Here's How to Know the Signs.