Keep your dog fit to prevent injury!
This canine fitness and conditioning handbook is filled with information and professional advice to help you keep your dog healthy and strong!
Whether your dog has four legs or is missing his spare, these details will help you understand the benefits of pain management, flexibility, strengthening, and much more to help prevent injuries.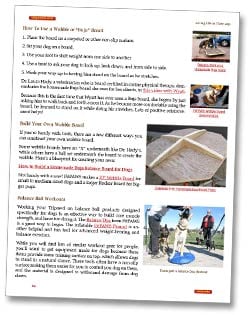 Help your dog live a long happy life with the advice of veterinarians and certified vet rehab therapists, along with hundreds of direct links to articles, forum topics, interviews and how-to videos for exercises you can do at home.
Includes important information you need to know, and helpful tips about things like:
Surgery recovery and pain management.
Rehabilitation therapy and fitness games.
Do-it-yourself stretching, massage, and exercises.
Healthy diet and nutrition advice.
Case studies of dogs loving life on three legs!
Exercise routine and nutrition worksheets.
And much more.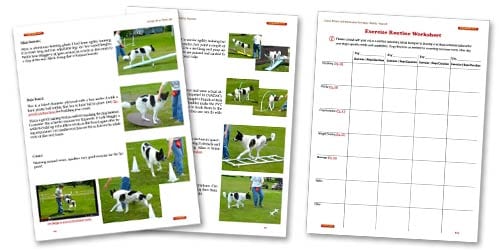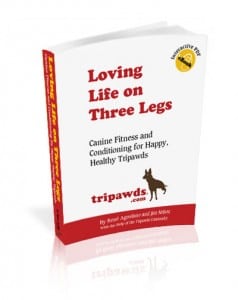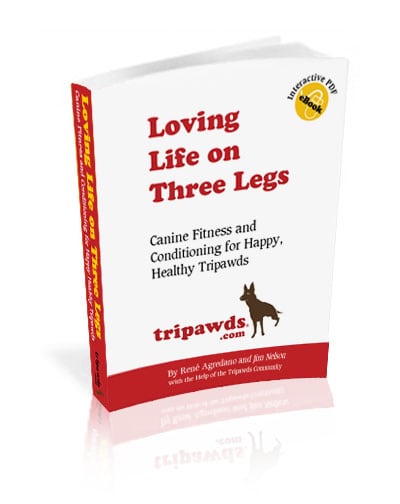 Download now for fast answers about developing your dog's strength, and simple instructions for exercises you can do at home.
This 115-page interactive PDF features direct links to the best blog posts, forum topics, and videos from more than six years of the Tripawds Blogs and discussion forums.
Review complete details about Loving Life on Three Legs, or purchase now with our 100% satisfaction guarantee!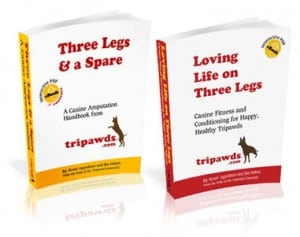 Please be sure to save the PDF to your hard drive when viewing on an iPad or mobile device as the file will load in your browser by default and there is a limit of 10 downloads!
NOTE: Printed books are not available. The true value of Tripawds e-books is the hundreds of direct links they contain to more helpful articles, videos and podcasts available online.