The raw food diet for dogs is a controversial topic, since no scientifically proven studies have concluded that it improves the health of animals. But those who have tried feeding raw will usually confirm that their dog's overall health vastly improved after making the switch.
Although veterinarians recommend avoiding the raw diet if your dog is undergoing chemotherapy, for otherwise healthy dogs, feeding raw at least occasionally can have huge benefits.
Pawrents may say that their dog
has shiner fur
cleaner teeth
and their bad breath has disappeared (uh, their dog's bad breath!).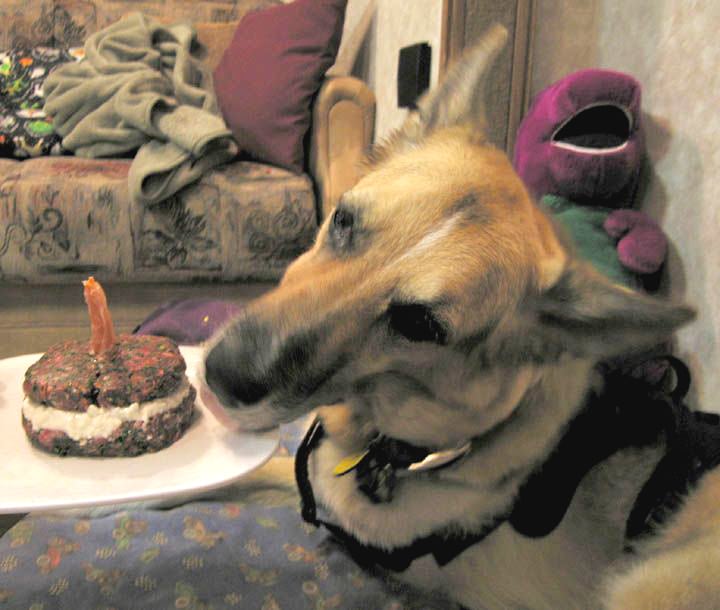 We can confirm that when we switched Jerry to a (mostly) raw diet, his previous health issues, including seizures and dry flaky skin, completely stopped.
Our Wyatt Ray is also on a partial raw diet, and since adopting him a year ago, his flaky skin also disappeared and his teeth are still sparkling white. Plus, we've never found a single flea on his body. Ever.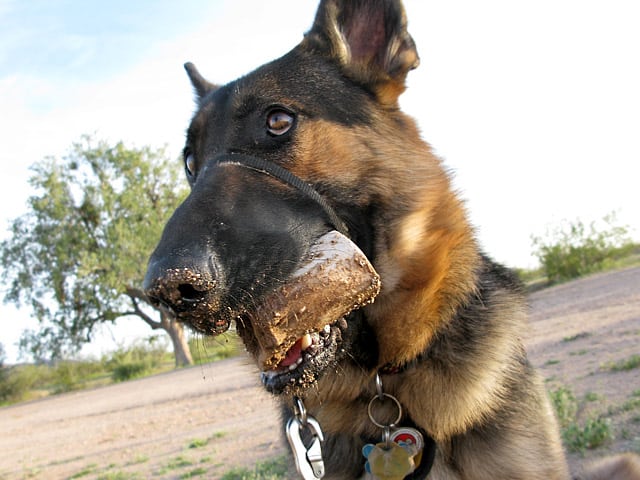 Raw feeding doesn't need to be scientific, but there are some guidelines that should be followed. Which we didn't have when we switched Jerry from a kibble to raw diet. He lost too much weight because we weren't feeding him enough.
Feeding raw used to be a guessing game, but now there's a lot more information available to help with making a successful transition.
Take for instance "Going Rawr! A Dog Lover's Compendium." This downloadable e-book or MP3 will teach you how to switch today and discusses:
Step by step instructions on how to ease your puppy or adult dog to a raw food diet – regardless of their current health, age or stage in life.
Find out what the 26 essential vitamins, minerals and nutrients your dogs require to achieve optimum health.
Identify food that your dog should avoid – allergenic foods and potentially fatal foods.
Signs to watch out for to know if your dog is suffering from a nutrient deficiency or a nutrient toxicity
Calculate exactly how much of each type of food your dog needs – whether he's a big dog or a toy dog.
Going Rawr! also includes special raw food diets for ill dogs afflicted with canine cancer and arthritis, and gives tips for finding the best meats and ways to make raw feeding a less time-intensive process.
If you're curious about what's inside, check out the author's website, which has a ton of free information that gives you some insight into her qualifications for writing about the raw food diet.
Download Going Rawr! in one of two ways:
Going Rawr! Dog Lovers Compendium (PDF)
Holistic Dog Treats (PDF)
or
As a $37 e-book package with the MP3 edition! It includes:
Going Rawr! Dog Lover's Compendium (PDF)
Holistic Dog Treats (PDF)
MP3 version of Going Rawr! Dog Lover's Compendium (MP3)
MP3 version of Holistic Dog Treats (MP3)
Going Rawr! comes with an unconditional money back guarantee, so if you don't like it, you can get your money back. If you try Going Rawr!, let us know what you think in the comments field below, we'd love to hear your feedback.
Save