Since we first launched the 2010 Tripawds Amputation and Cancer Care Survey, we have regularly monitored submissions to see what useful information can be gleaned from them.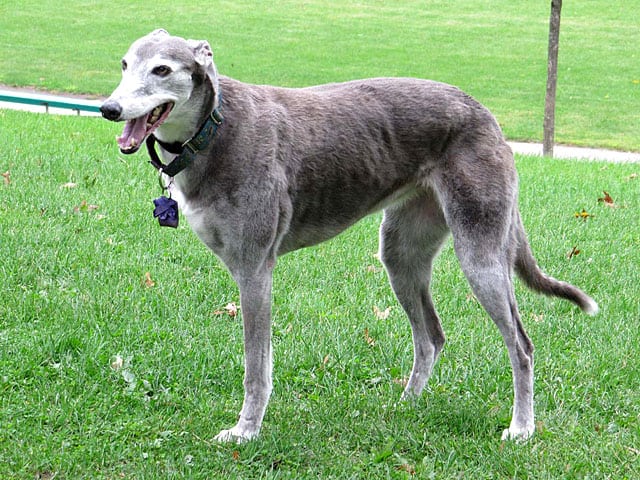 As of today we have 152 responses.
We think it's time to update the survey. So today we ask you:
What kind of information do you want to know that isn't covered here?
What kinds of questions would you ask in a survey like this?
Please download the survey and take a look, the submit your comments below. We'll take your responses and eventually come up with new survey questions for future members to help them feel like they're not alone.
Meanwhile, read on for the last of our survey analyses about:
Average Time Spent in Hospital
Average Cost of Amputation
Tripawds with Cancer by Age and Breed
Remember that some people didn't answer every question, which is why the totals may not always add up.
Average Nights Spent in the Hospital for All Tripawds
Most dogs spend just one night in the hospital. Humans find it hard to believe that they can go home so soon, but usually that's all the time an average-sized dog needs in the hospital. Large dogs often stay longer but not alaways.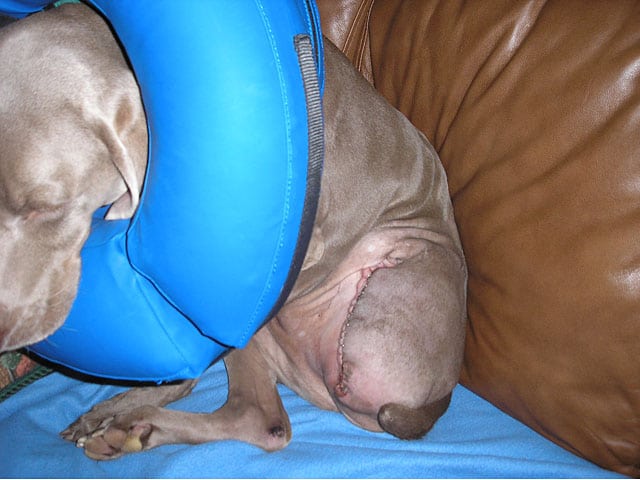 As we suspected, a very tiny percentage of Tripawds go home the same day of surgery, often because their vet lacked 24-hour care. While we don't recommend going this route, it's far better to go home the same day then to be left alone all night at the vet's office.
Home same day: 6
1 night: 70
2 nights: 39
3 nights: 13
4 nights: 10
Amputation Costs for All Tripawds
Amputation costs vary by location and whether or not the amputation was done by a board certified veterinary surgeon, but here is a rundown on what people paid for surgery alone.
Keep in mind that for the few whose costs exceeded the average of $1,000 – $3,000, this was often because the dog experienced multiple complications after surgery.
Less than $1,000: 24
$1,000 – $2,000: 33
$2,000 – $3,000: 30
$3,000 – $4,000: 21
$4,000 – $5,000: 15
$5,000 and over: 19
Tripawds with Cancer by Age and Breed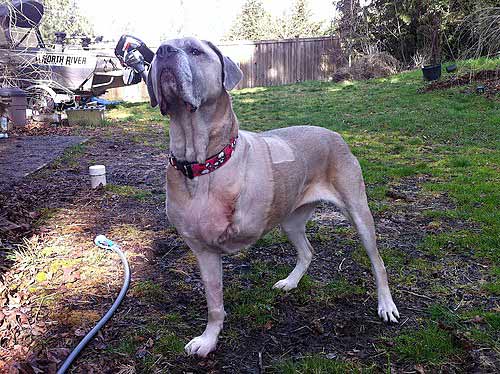 Out of 152 responses to our survey, 114 of these Tripawds lost their leg because of bone cancer.
Average age at diagnosis: 8 years
Youngest dog with bone cancer: 1 year old
Oldest dog with bone cancer: 13 years
While just about every size of dog is represented here, you'll see that the three most common breeds affected by both bone cancer and amputation are:
Labrador / Labrador Mixes (19)
German Shepherd / German Shepherd Mixes (15)
Golden Retriever (11)
Rotties (9)
Nearly 39 of the 114 dogs with cancer were mixed breed dogs.
Tripawds with Cancer by Breed
Akita Mix 1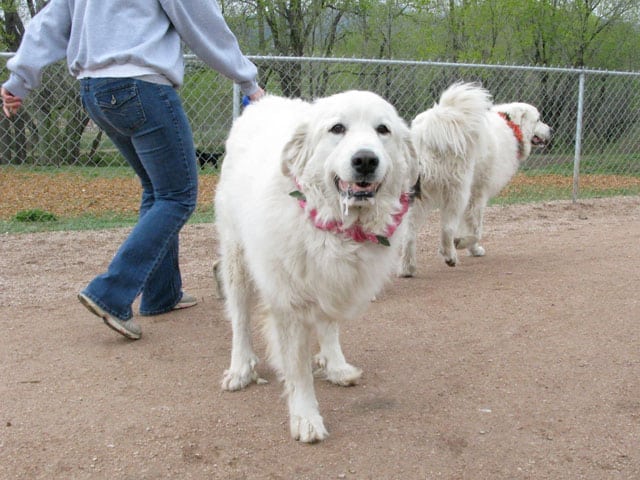 Alaskan Malamute Mix 2
All American 9
American Bulldog 2
Australian Kelpie Mix 2
Belgian Sheepdog 1
Border Collie 1
Boxer Mix 4
Cane Corso 1
Deerhound 1
Doberman 1
Doberman Mix 3

English Mastiff 1
English Setter 1
English Shepherd 1
Flat Coated Retriever 2
German Shepherd 5
German Shepherd Mix 9
German Shorthaired Pointer 1
Golden Retriever 11
Golden Retriever Mix 1
Great Dane 4
Great Pryenees 1
Great Pyrenees Mix 1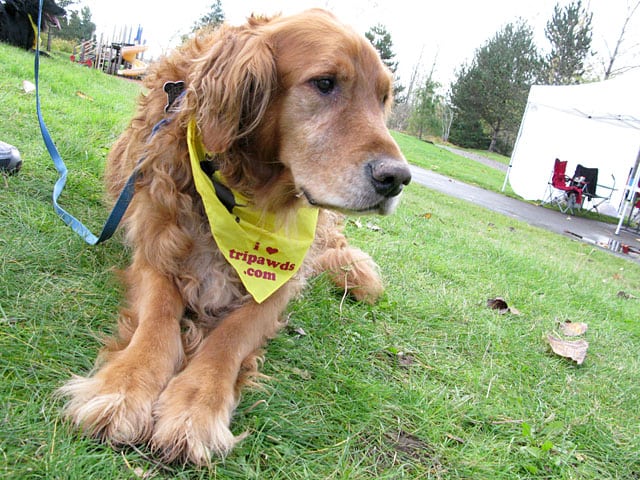 Greyhound 3
Greyhound Mix 1
Jack Russell 1
Labrador 11
Labrador Mix 3
Leonberger 1
Mastiff 11
Newfoundland Mix 1
Pitt Bull 1
Pitt Bull Mix 4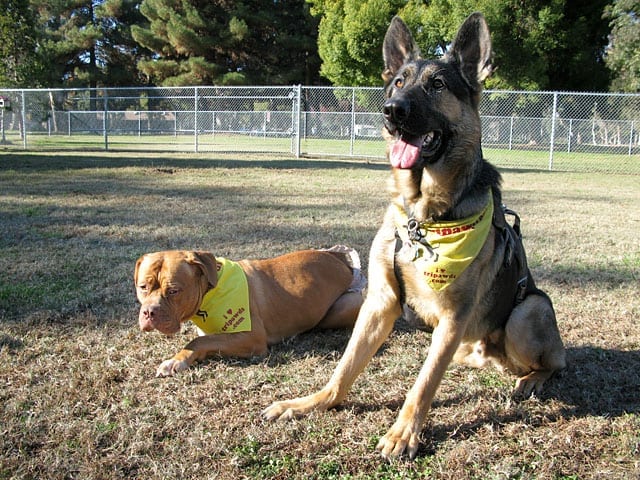 Rottweiler 9
Rottweiler Mix 2
Saint Bernard 2
Schnauzer 1
Siberian Husky 4
Siberian Husky Mix 1
Standard Poodle 1
Wheaten Terrier 1
Wolfdog 1
We hope this has given you some good background information on the Tripawd journey. Please remember to download the survey then post your feedback below about how you would make this survey even better. Thanks!
Related Posts:
Learn, Help and Share with Tripawds Amputation Survey Project
Dog Kibble and Cancer, Is There a Connection?
On Stitches, Staples and Bandages
Survey Results, A Tripawds New Normal
Survey Results: Who's Doing Chemo? Who's Not?
Tripawds Three Legged Dog Survey Tells All