For the second time in less than a year, a Tripawds member has reported contracting MRSA, a life-threatening staph bacteria that Morris Animal Foundation says "has built up immunity to the antibiotics doctors usually prescribe to treat staph infections."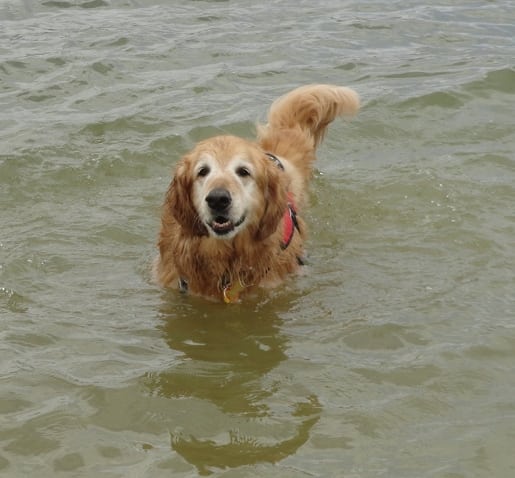 Bud was the first member who brought this serious problem to our attention.
Bud Fights MRSA and Wins
Bud, a sweet Golden from Wyoming, almost lost his life when he contracted MRSA . His heroic bounce back from the brink was recently featured here in The Bella Moss Foundation's website.
He is an amazing dog with an incredible will to live. We're so glad he and his Mom are here to share their story with us!
For a more detailed description of how he fought MRSA and won, download Bud's story here.
Bella Moss Foundation Teaches MRSA Prevention
When it comes to amputation surgery, we can't stress enough the importance of finding a qualified veterinary practice with strict surgical protocols, overnight care and exceptional cleanliness.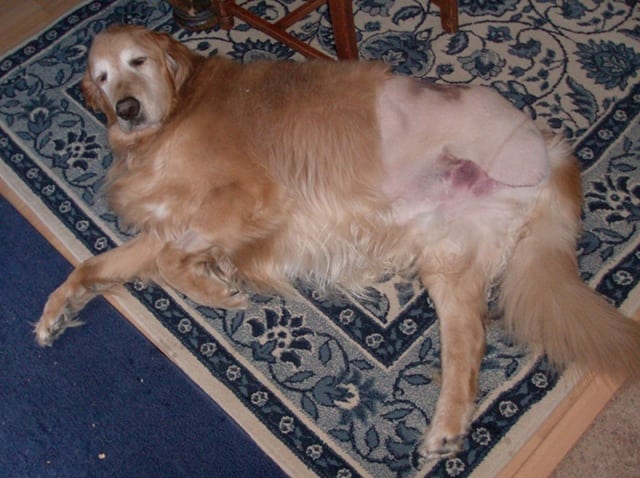 Tripawds are at an exceedingly high risk of contracting MRSA right after amputation surgery when their immune systems are most vulnerable.
A MRSA infection can become dangerous when it enters the body and attacks the bloodstream, lungs and urinary tract. The Bella Moss Foundation, a UK-based non-profit dedicated to building awareness and creating protocols to avoid the spread of MRSA in the veterinary community, says:
"In some cases it can into the bloodstream and cause serious internal infections including septicaemia (blood poisoning) , pneumonia (lung infection), osteomyelitis (bone infection), endocarditis (heart valve infection), etc.

The more aggressive forms of MRSA increasingly found in humans are now finding their way into the skin flora of domestic pets and causing hard to treat wound and skin infections. "
This YouTube video shares the story of The Bella Moss Foundation, and how one dog's senseless death from MRSA is educating pet pawrents and the veterinary community about pet MRSA prevention.
[youtube]http://www.youtube.com/watch?v=_Xw5oqRH_yI[/youtube]
Tips for Avoiding MRSA
Preventing pet MRSA is a multi-faceted approach that begins with proper hand washing and hygiene at home and continues on to the veterinary practice you select. The Bella Moss Foundation has the most comprehensive pet MRSA prevention information that we've seen. In short, here are some quick links to check out:
Do you know of a dog, cat or other animal affected by MRSA?
Share your story below!
More Recommended Reading: