A Tripawd pawrent's biggest fear is for something to happen to their dog or cat's remaining three limbs. While many Tripawds members have gone through major leg surgery after amputation, such as TPLO and FHO surgeries, members say the recovery process is even more challenging than amputation recovery.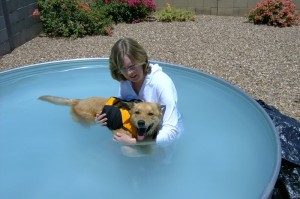 If your vet is recommending a major ligament, knee or leg surgery on your Tripawd, take the time to get a second opinion, preferably from a veterinarian who is certified as a canine rehabilitation therapist.
A rehab vet might recommend a nonsurgical alternative called "conservative management" which has helped thousands of dogs recover from ligament injuries without surgery. While this approach takes dedication to following your rehab vet's orders, and it might not necessarily cost less than a surgery, conservative management can help make life a lot easier for both you and your dog.
The following 2010 Whole Dog Journal article called "Alternatives to Canine Surgeries" highlights the basic facts about taking a non-surgical approach to your dog's knee, leg or tendon injury. Download it below with this link, which will take you to a page where you can download the PDF.
Learn How Others Have Coped
To read the experiences of Tripawds who have faced these procedures, check out the following posts:
Dog Rehab Therapy Helps Tripawds Beat the Odds
When a Tripawd Needs Another Leg Surgery
Tripawds Max Does Swimmingly Well, Even After Hip Replacements
Ellie's Story
Partial Torn Ligament to Only Remaining Rear Leg
When a Tripawd Injures Its Other Leg
Cranial Cruciate Ligament Tear in Remaining Rear Leg
How to Find an Animal Rehabilitation Therapy Vet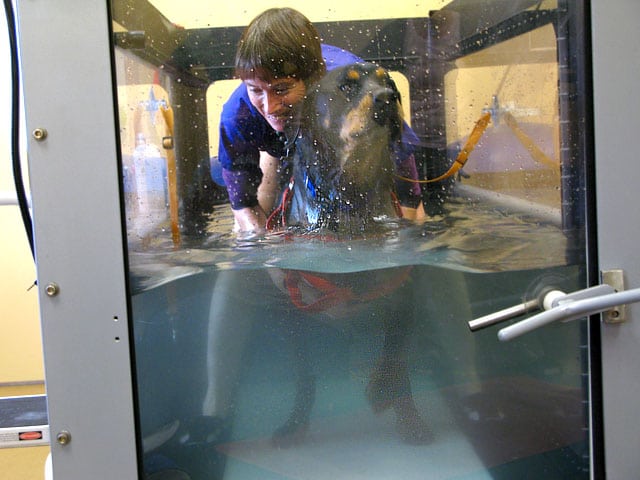 To get a second opinion see a certified rehab vet (a trained vet with "CCRT" or "CCRP" after their names) before agreeing to any surgery procedure. Since animal physical rehabilitation is a relatively new field, your vet may not be able to provide you with a local referral. If that's the case, visit these websites to find your closest rehab vet:
Have you and your Tripawd coped with a major surgery after amputation? If so comment below and share your experience with us.
Please be aware that we are not veterinarians. The information presented here is not meant to be construed as medical advice or guidance, nor should it be substituted for professional veterinary assistance. Always discuss any remedies and treatments you wish to pursue with your veterinarian. Tripawds is a user-supported community; all purchases made here help us continue providing resources and support to our Tripawd families. Thanks for shopping at Tripawds!