Putting dog boots on your Tripawd is a nice option but it's not always practical. One of the best ways to help your Tripawd dog or cat avoid falling on slippery floors is to clip the fur between their toes.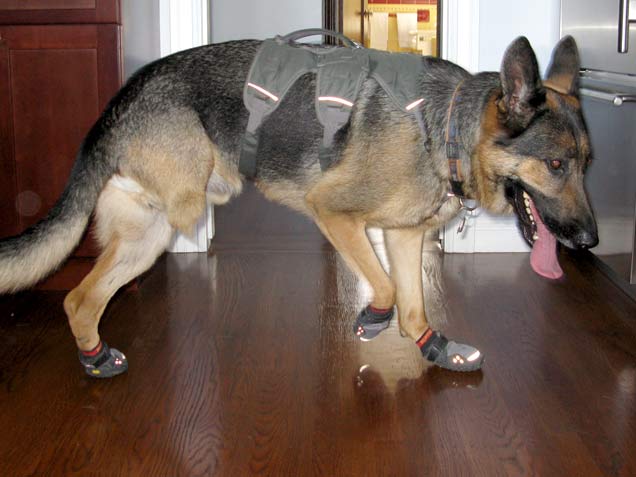 Shaving pads and trimming your dog's feet allows their paw pads to grip floors much better. But figuring it out how to do it is tough. We tried using scissors on Wyatt Ray's feet once but that was tricky and dangerous. Here's a better way to trim foot fur:
When it comes to safety, shaving a Tripawd's feet and paw pads are all it takes for extra peace of mind on slippery floors. Here's one highly-rated pet groomer to get you started. Give this a try and let us know how it worked.
Wahl 9281-210 Pet-pro Kit 13 Piece Pet Grooming Kit – Deluxe Series, Chrome/gray
Includes a super easy, step-by-step "how to" dvd

Self-sharpening, high-carbon steel blades are precision ground to stay sharp longer

Powerdrive cutting system easily cuts the thickest hair with 30% more power

Includes clipper, blade guard, storage case, oil, cleaning brush, scissors, styling comb, mirror, four guide combs, instructional dvd

1 year limited warranty
Recommended Reading