Pain management is an ongoing issue with  many Tripawd dogs, especially for new amputees. Acupuncture is one option we recommend investigating for Tripawds old and young.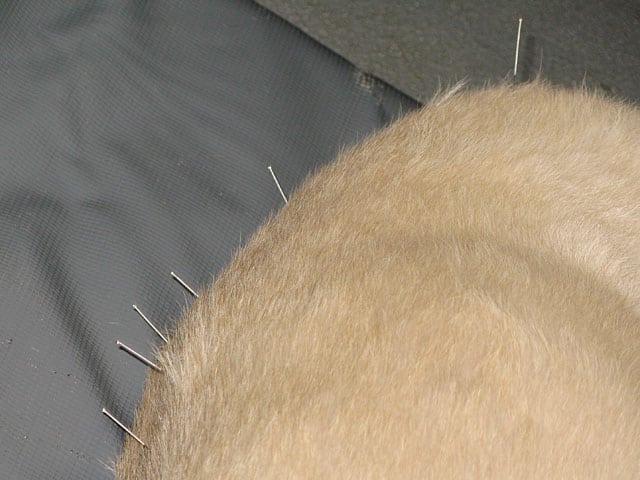 This downloadable list of Veterinary Acupuncture Graduates can help.
Tripawds put more stress on their spine because of their unique gait, especially front leg Tripawds. Age doesn't matter, Tripawds young and old can be affected by it.
The Tripawd Hop can eventually lead to kinks and muscle tightness that quadrupeds might not experience until old age.
Along with regular stretching, massage and strengthening exercises, canine rehabilitation therapists recommend acupuncture treatments to manage pain and help Tripawds feel good.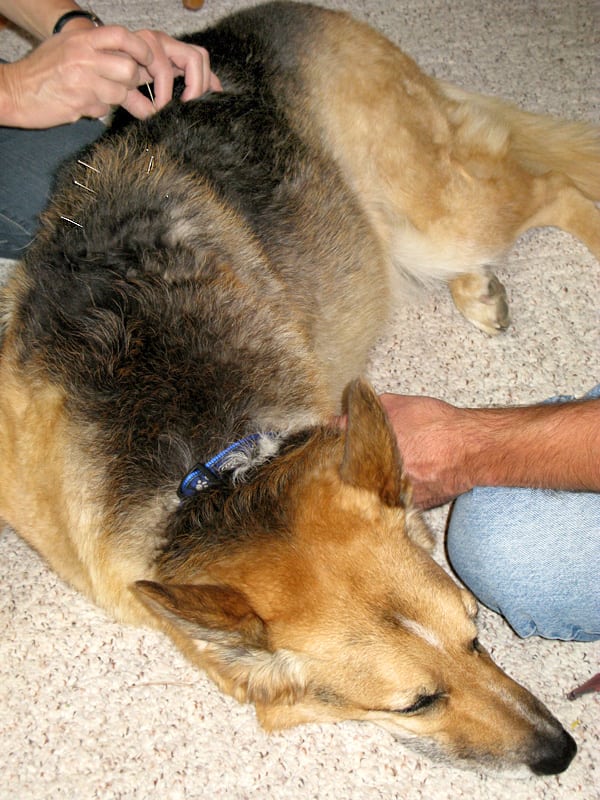 We tried acupuncture when Spirit Jerry was showing signs of a knee problem. We weren't sure what to expect, but saw signs that he was feeling better when he let out a big sigh of relief during the treatment.
Acupuncture may not show immediate signs of relief for some dogs, but over time, most people see a huge improvement in their dog as they become more energetic and no longer show signs of pain.
If you're curious about it, ask Tripawd members in the Discussion Forums to find out what their experience has been with acupuncture.
Find Veterinary Acupuncture and Pain Management Specialists:
Should you decide to try it, be sure to find a qualified veterinarian to perform the service. Start with this fantastic list of Veterinary Acupuncture Graduates a Tripawds member submitted.
You can download the PDF to see a complete list of recent veterinary professionals who graduated from the Colorado State University's Center for Comparitive and Integrative Pain Management Institute's Medical Acupuncture Program for veterinarians.
This list contains board-certified veterinary acupuncturists from around the country. If you don't find one in your area, just contact CSU's Integrative Pain Management Program to ask if they can help.
Have you tried acupuncture? If so, share your story below, we'd love to hear it!
[youtube]http://www.youtube.com/watch?v=O9A9jc3rydc[/youtube]