Emergency amputation for dogs and cats is a routine part of the job for an animal ER surgeon, but for pet parents like us, it's an emotional nightmare. Nobody ever thinks they'll be faced with this choice, but for those who are, Dr. Brian Beale is here to help.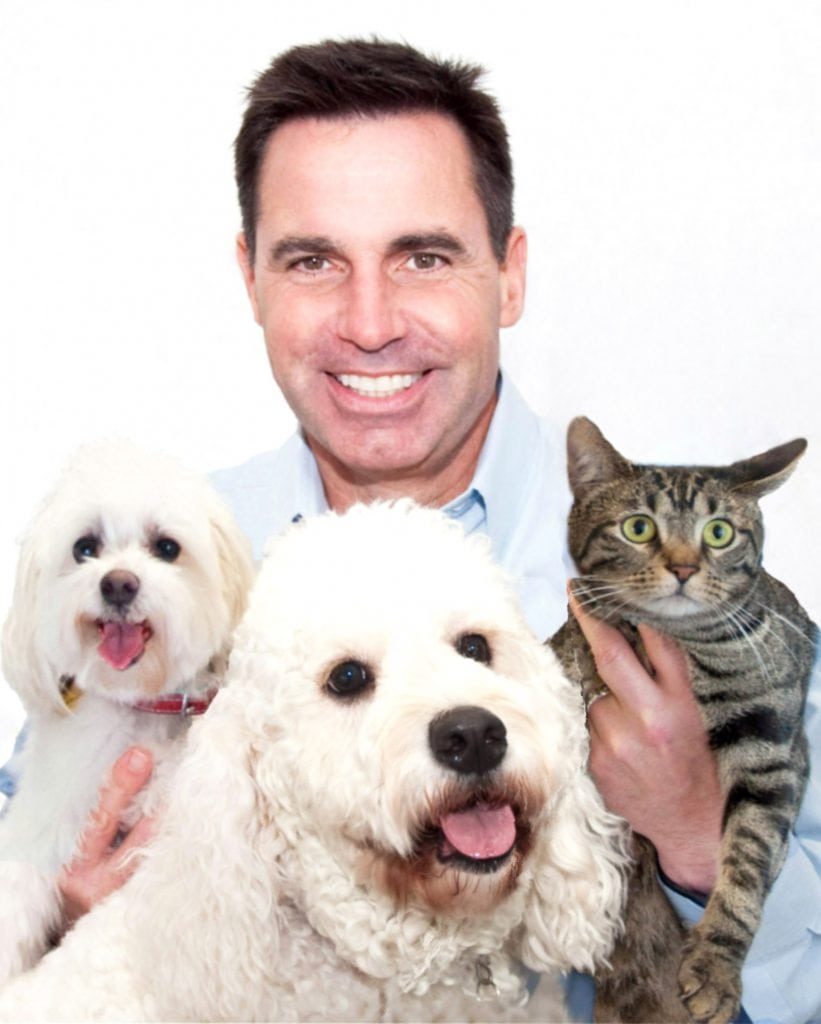 Dr. Beale is board-certified veterinary surgeon and partner at Gulf Coast Veterinary Specialists in Houston, Texas. He also stars in the new Nat Geo WILD show, "Animal ER" – now showing, Saturdays on the Nat Geo Wild channel.
If you love animals and are fascinated with veterinary medicine like we are, you'll love Animal ER. This show follows the highly trained doctors and staff of Houston's GCVS as they perform high-end, specialized veterinary medicine on domestic and exotic animals. Here's just a sampling of what you'll watch:
What to Know About Emergency Amputation Surgery for Dogs and Cats
Amputation surgeries and limb salvage procedures are routine for Dr. Beale. In fact, an upcoming episode of Animal ER called "Heroic Measures" will spotlight Damon, a rescue dog whose badly injured leg was saved from amputation by Dr. Beale himself. Be sure to watch on September 24th!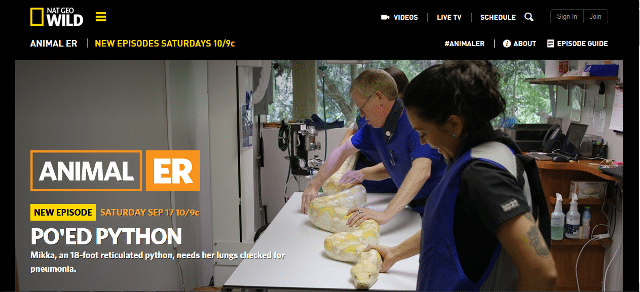 But for now, in this 15-minute episode created especially for pet parents facing animal amputation in an emergency situation, you'll learn:
How does Dr. Beale assess whether or not a critically injured animal is a candidate for amputation surgery?
What signs might indicate that leg is worth saving?
How do artificial limbs factor into the decision?
What are some things a pet parent should consider when amputation or limb salvage surgery is recommended?
Subscribe to Tripawd Talk Radio wherever you enjoy podcasts.
Dr. Brian Beale's innovative treatment plans, extensive experience and surgical skills help to maximize each patient's chances of a positive outcome. Dr. Beale keeps busy with 10 to 20 surgeries a week. He hosts a weekly radio show about pet health, lectures around the world, and is an adjunct professor at the Texas A&M College of Veterinary Medicine. He is also co-author of the industry-defining textbook, Small Animal Arthroscopy.
Meet Gulf Coast Veterinary Specialists
The amazing vets at Gulf Coast Veterinary Specialists are well-known here in the Tripawds Nation. Many members like have experienced amazing results while being under their care.
Gulf Coast Veterinary Specialists was founded in 1988 and is currently one of the largest veterinary hospitals in the country. Their highly specialized, board certified veterinarians provide the highest quality, most comprehensive specialized care for companion animals. This internationally respected veterinary specialty hospital has 14 departments, 28 specialists, and over 200 trained support staff! It's the perfect example of the very best in veterinary medicine.
Looking for the Tripawds Podcast?